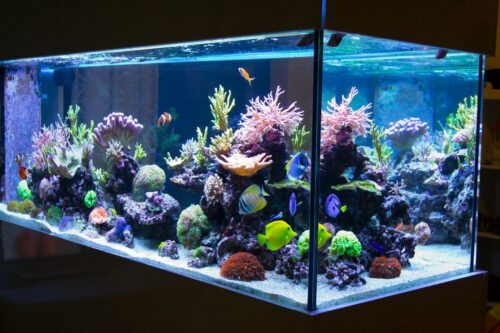 Spokane's Premier Provider of Aquarium Services and Design
Fish Guys is a recognized name in the fish tank maintenance and design industry. Throughout our more than 35 years of operation, we have served the needs of fish enthusiasts in the Inland Northwest and the surrounding areas. We currently work with over 200 clients, making us the largest aquarium service provider around.
Sincere commitment and love for fishes—these are the two values that make us the best aquarium installation and service company in the area. We listen to your specifications so we can turn your dream aquarium into reality. Our experts also make sure that your aquatic feature will serve as an appealing yet highly functional habitat for your collection.
Helping You Build Your Dream Aquarium
For many people, designing their own saltwater, reef, or freshwater tanks and ponds can be intimidating. That is why you should trust the professionals at Fish Guys We will handle every step of the process—from design to installation.
Contact Us for a Free Estimate
From small aquariums to large tanks, we can create your dream aquarium to fit your home or business. We can deal directly with you or work with your architect, interior designer, or general contractor. To get started, call or text us to request a free estimate today!